We have been enjoying audiobooks for some time now, and a well-narrated one can keep the girls enthralled for hours (Neil Patrick Harris' reading of Beverly Cleary's Henry Huggins has been the hands-down winner so far). We've never tried a full-production radio drama like Brinkman Adventures before, so I was excited to have the girls listen to Brinkman Adventures  Season 4 for our review.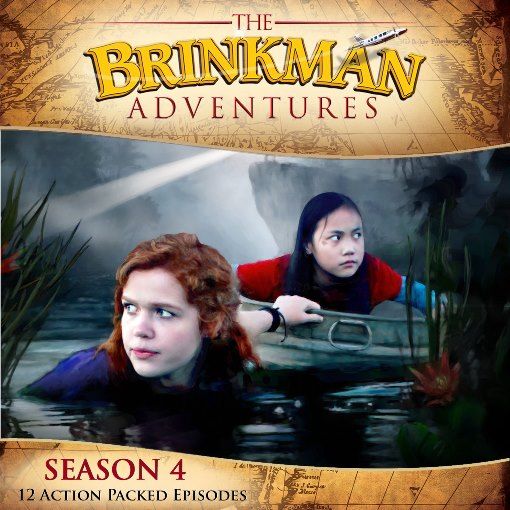 Brinkman Adventures is currently on its fifth season, and it's about the eponymous missionary family going around the world sharing the Gospel.  While the family and their adventures are fictitious, each episode (there are 12 in each of the first four seasons, six in the fifth so far) is based on a true missionary story. In Season 4, they featured stories of Carl Ralston and Nip Ripkin. In the episode "Remember Nhu" which was about the rescue of a Cambodian girl named Nhu, the real Nhu even played herself!
I was not a fan of radio dramas, given the overly melodramatic local ones I've heard over here, but Brinkman Adventures made me change my mind. I am now an admirer of the scriptwriters, actors, and tech guys behind well-made radio dramas. I can imagine the research that goes into each episode. And the writing! You'd have to do the scripts in such a way that 'shows' what's happening without the audience actually seeing anything. That's good writing.
Of course, excellent writing is combined with great voice talents. We were all amused by the character Peter, the sweet two-year old who seems to always be getting into trouble.  We're also invested in the lives of the other characters, who together seem like your regular family, who just happen to be chased by hippos or chase after trigger-happy robots, or encounter scary characters, all while showing the world Jesus.
What I do love about Brinkman Adventures, aside from the top-notch production, is how God is brought into every story, and how godly values are brought across in each episode. The season opener, "Paradise Lost" for example, shows how well-laid plans can go awry, but God is always in control.
One of the kids' favorite episodes, "War of the Raccoons" was about faithfulness in work. There were no heart pounding escapes or grand miracles—the story was mainly about how Ian, in his obsession with programming his robot with artificial intelligence, neglected his responsibilities, and how it affected him and everyone around him. Faithfulness in work is one thing that I pray my kids will learn (and I need to practice more!), so this episode really hit a spot.
We've listened to Season 4 three times over already! The girls like it that much. They listen to the Brinkman Adventures as a treat, when they're done with school, doing something, or are lounging around. They would listen to the entire season in one sitting, if I'd let them. That's how captivating this radio drama is.
Other families also listened to Season 4 of the Brinkman Adventures. Click below to read about their experiences.