We all love reading in HP Household, and the opportunity to review children's books from Carole P. Roman was too good to pass up. Besides, some of her books coincided with our lessons. We chose two books from her If You Were Me and Lived in… series: Renaissance Italy and The American West. We also received two bonus books, a short beginner's chapter book called Oh Susannah: It's in the Bag and a whimsical young readers picture book, Can a Princess Be a Firefighter?
We were quite pleased with the If You Were Me and Lived In…books. I honestly wasn't expecting a relatively thick book—more than 50 pages each. The books take the reader through different periods of history, showing what you would have worn, eaten, done, and learned, as well as where and how you would have lived had you been born during that time. "I liked it," says Raine, who read The American West (since we're going through American history right now). "It's like a kid having a conversation with you. It's informative in a way that's not boring. And they provide a mini dictionary [glossary at the back of the book]." (She actually read and enjoyed all the books, even the Princess book, which I think is meant for much younger readers.)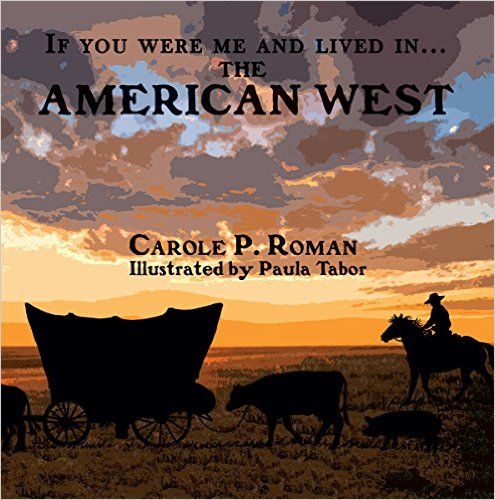 Breeze was assigned to read Renaissance Italy. "It's cool! It shows what people did, and where people lived and stuff like that. The pictures were pretty and detailed. And I like it 'cause they show the pronunciation. It was long though," says Breeze.
.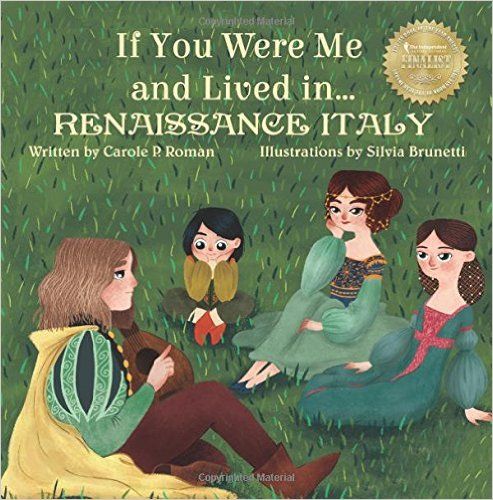 I appreciated the simple, interesting way that the details are presented. Since it's written from the second person POV, it makes you feel that you are there, really getting into the way they lived in the American West and Renaissance Italy. There was much more information in the Renaissance Italy, compared to The American West, making the text much longer (I suppose that there is so much more to say for that period), but it still kept Breeze hooked until the end.
The illustrations were wonderful as well—colorful, and as Breeze noticed, with details. In The American West, for example, the red gingham dresses really popped out. In Renaissance Italy, hand-drawn illustrations were juxtaposed with real photos.
Both books also include a glossary, as Raine noticed (she enjoys vocabulary, so this was a feature that she liked), and a gallery of famous people from those periods.
My issue with the books was some of the pronunciation guides. The guide for 'Gold Rush' for example, was 'Goal-dah Rush' and 'renaissance' was 'Ren-ai-san-ce' which doesn't really make sense. Also, for Renaissance Italy, black text was printed on a brownish red background, which made it a little hard to read (American West was white-on-dark green, which wasn't appealing either, but easy to read, nonetheless).  But beyond those, I loved these books for my girls. I would love to complete the series (and I would also like to check out her cultural series, If You Were Me and Lived in… (Germany, Russia, South Korea, Greece, etc.).
The first of the bonus "mystery" books we received, Can a Princess Be a Firefighter? is a lovely little story from the first person POV of a mom. I love how the text is in the mom's POV, but the illustrations are decidedly on the kids' level—the mom is shown in all the illustrations as a pair of legs (like the parents in the Cow and Chicken cartoons years ago). It's an uplifting story about girls being anything they want to be—from firefighter to reporter to chef to mayor to astronaut—without having to give up being a princess (or in my interpretation, giving up the essence of who she is). The whimsical, pastel art work adds to the light, girlish mom-daughter bonding feels. This would make a great bedtime story read-aloud.
Our final book, Oh Susannah: It's in the Bag, is the first in a new series of chapter books about a girl named Susannah who learns how to deal with, of all things, stress. Stress in the form of unfinished homework, a flunked test, dealing with tasks she doesn't want to do (eat a banana and go to a sleepover at her BFF's creepy house), and living with overly-busy parents. She stuffs everything into her backpack, and everything eventually explodes. Susannah's parents teach her how to deal with an overwhelming to-do list: get it all out, prioritize, and just get to work (which is very Getting Things Done, if you're familiar with David Allen system of less-stress productivity).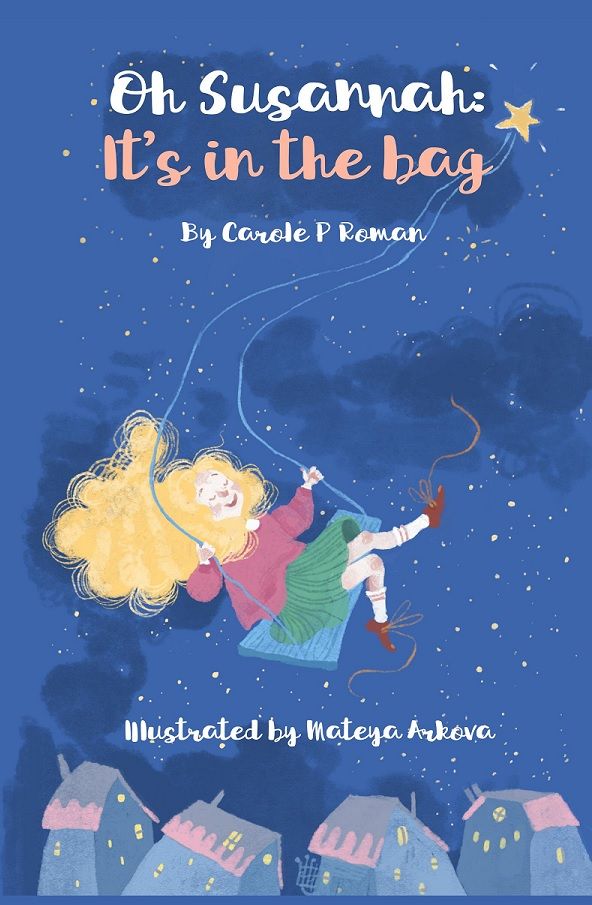 I've been trying to teach my girls how to be more efficient, diligent and productive (most of the time, I'm also talking to myself), so this is another way to go about it. The overly busy mom in the story also hit a nerve. I admit that the past months—the past year, actually—have been hectic, and sometimes I am like the parents in the story. Too busy to help or notice that something is brewing with my kids. So it's a good read all around.
Carole P. Roman's books are easily available on Amazon, as Kindle e-books and printed books. They would be a great addition to any family library. Check out the experiences of other homeschool families by clicking below.