I did something new the past month: I played a video game almost every day. And while I'm not a fan of game apps or video games, I did enjoy the Daily Bible Jigsaw from Planet 316. Surprisingly.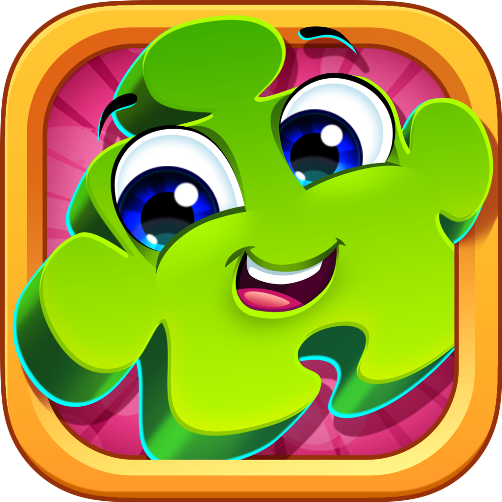 This review was a rather unusual one, given that it isn't directly related to homeschool, unless, of course, you count taking a brain break to preserve the teacher's sanity as homeschool-related. It was one of the most fun (for me!) though.
Daily Bible Jigsaw is a free app that runs on iOS or Android, or on your desktop via an installed Facebook app, and it works exactly as it's named. Every day, you get a free jigsaw puzzle to solve, and when you do, you get a beautiful image with a Bible verse, which you can share on Facebook. When you complete all the puzzles in a month, you see another bigger image.
You drag-and-drop the pieces; if interlocking pieces are positioned close enough, correctly orientated, then they instantly snap into place. There are tools that you can use to make your jigsaw puzzle solving easier—but you pay two coins each time you use them. You also pay three coins to solve puzzles from the previous days.  You're set up with 20 coins when you sign up, I think, but I got 500 as part of this review.
You can buy additional coins (500 coins cost $39.99, 20 cost $1.99), or you can earn coins, two at a time, by watching 30-second ads. You're also rewarded with coins when you win an award (more on this later), or if you get to interlock a power piece with any connecting piece before your power piece time runs out.
The most useful tool for me is the Rotate Tool. When you click it, all the pieces fall into proper orientation, so that makes it easier to sort pieces. I also use the Edge Tool, especially when I'm trying to beat the timer (if you solve a puzzle under three minutes, you get three stars; haven't figured out what the stars are for, other than bragging rights). The Edge Tool hides all non-edge pieces, so you can focus on getting the border done without distraction. The other tools are the Guide (you get to see the finished image), the Sweep (all single pieces are moved to the side), and the Magnet (connects two random pieces).
You can challenge other Daily Bible Jigsaw-playing friends (haven't tried this though, because I'm not social that way, but I hear it can get pretty competitive!) and you can join the weekly tourney, where you are ranked based on the number of puzzles you completed in a week. I have risen up the ranks to Number 2 as of this writing, thanks to my kids' tireless efforts to play the game for the sake of this review.
You also get awards—trophies and coins—for reaching certain levels. For example, if you finish five Amazing Grace Tuesday or New Beginnings Monday puzzles, you get one coin. If you finish 100 Thankful Thursday puzzles, you get 10 coins. If you do 250 of puzzles all together, you get 10 coins. If you do puzzles for the coin rewards, this scheme can be frustrating, with extremely low ROI. For example, If you just start today, and you want to get 25 puzzles, that means you'd have to pay 24 x 3 coins. You spend 74 coins to win 5. So the lesson? Do not be motivated by money! Virtual or otherwise. And also, patience is a virtue. After almost a month of daily puzzles, you will be rewarded. Hmm. Maybe developing patience is the ultimate goal of the game!I also think it would be nice if they rewarded the non-use of tools. If you did the puzzle in X minutes without using any cheats, then that should count for something, right?
Other than these two minor gripes, though, the girls and I enjoy Daily Bible Jigsaw. Warning: it can get pretty addictive!